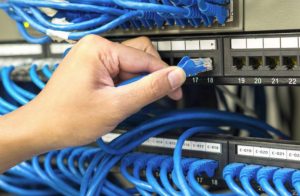 Stop waiting for your technology to break
Tech Tonics offers complete IT services from design and installation to personalized support, allowing you to focus on your business instead of the technology you need to keep it running. Whether you need a brand new network, or are just looking to maintain or expand your existing network to accommodate your business, Tech Tonics can help.  Our customized solutions can enable your business to compete in today's evolving marketplace at a fraction of the cost of employing an in-house IT support team.
We provide proactive management and 24/7 monitoring of our clients network and computers. Tech Tonics brings the expertise and experience necessary to provide your company with leading edge services to protect and enable your vital systems.
We design and install all components – cabling, routers, switches, servers and workstations, LAN, and wireless components.  We also have backup and recovery plans that are second to none. We'll work with you every step of the way to make sure your system is safe, secure and up to the task of day to day operations in addition to conforming to industry best practices.
We provide a detailed analysis of your network and IT environment and consistently communicate with you to ensure that you are comfortable with your IT systems and technology support.
Our Managed IT Support also results in very predictable month to month IT expenses eliminating the all too common surprise issue which can at times be tough to cover.  Contact us today for a free consultation.  Let us handle your IT so it can work for you.