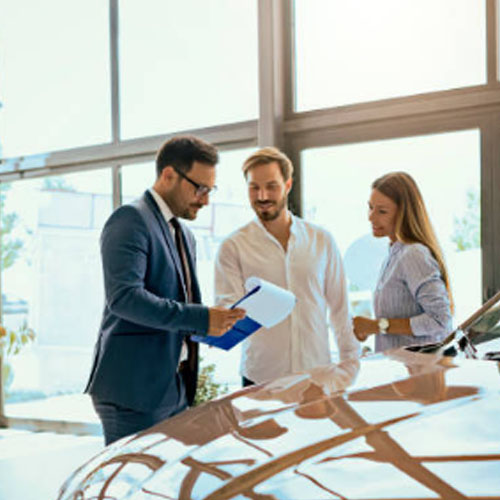 The Area Experts for Car Dealerships
Experiencing any of the following challenges?
FTC Safeguards compliance help needed(Compliance deadline June 2023)  as part of the Gramm-Leech-Bailey act
Office Managers and other key employees spending too much time on the phone with IT support trying to fix issues on their own
Slow or glitchy Business Management Software
Printing or Scanning issues
Key employees unable to remote connect from home
Too much email SPAM and other dangerous email making it into your employees inboxes
Unsure whether or not business data backups are being performed properly
Trouble finding one trusted partner to call for any and all "IT" related issues or questions
We are well versed with the management software you may be currently using such as
CDK \ Dealertrack \ Reynolds and Reynolds 

as well as other software and systems critical to your business.
Call us at

215-645-2488

to setup a free evaluation of your current IT systems and to see whether or not we would be a good fit for your firm.
"Tech Tonics has helped us keep our practice management software up to date and running on the latest version allowing us to be as efficient as possible. They have come into our practice and made it so easy for us to hand over our technology needs to them allowing us to focus our time and energy on veterinary medicine and growing our practice. They have become an extension of our family here and we would be lost without their tech assistance and support.
With most things in life change can be scary especially when it come to technology that you so heavily depend on. Tech Tonics very quickly eased those fears from our minds with letting us know we could afford tech support, that they could work around our busy schedules and that we could achieve the goals we were unsure of."
– Nicole H, Practice Manager
Bryn Mawr Veterinary Hospital
Bryn Mawr, PA
Tech Tonics specializes in providing support and practical technology solutions to Accounting and Bookkeeping Offices in the Greater Philadelphia area. We are full service Tech Support for those that do not have their own IT department, and provide customized solutions enabling your practice to compete in today's evolving marketplace. All at a fraction of the cost of employing an in-house IT support team.
We bring the expertise necessary to provide your company with leading edge services to protect and enable your vital systems with proactive management and 24/7 monitoring of your network and computers.
Our technology solutions are ready to keep your Digital Infrastructure alive
Peace of mind –

your systems are monitored 24/7

Less downtime –

we identify and fix issues before they cause problems

Fewer disruptions –

we provide most services remotely or overnight

Predictable budgeting –

all-inclusive, all-you-can-use, flat-rate IT services that include hardware support and software support