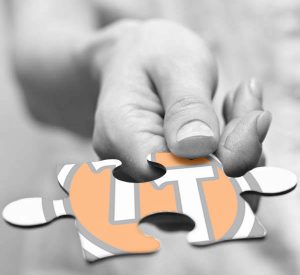 Managed IT support is often the last piece of the puzzle bringing our clients staff and systems together working smoothly and productively allowing them to focus on their business and not their IT.
What kind of support do I get with Managed IT?
A full-time IT staff for the cost of a part-time IT employee
Guaranteed Virus free
24/7×365 monitoring and repair of your computers
Most IT Issues found and repaired before they affect productivity
Online backups – never worry about your data backup system again.
Plus much much more!
Call us at

215-645-2488

to see if we can help with your particular issues.
What are managed services?
Tech Tonics offers its IT support expertise in a way that allows Tech Tonics to proactively monitor and maintain your businesses entire computer system in order to deliver superior system uptime and maximize business productivity.  This proactive level of service which was once only available to Fortune 500 companies is now available to even the smallest of businesses.  Total confidence in this service allows Tech Tonics to now offer a virtually fixed fee IT Support plan to maintain your computer systems.  This in turn gives your business more predictable and consistent IT costs month in and month out.  The managed service plans offered by Tech Tonics give your business the advantage of a full time IT staff at just a fraction of the cost of only a single IT employee.
How does this service differ from your standard support?
Tech Tonics individualized Managed IT Support plans offer around the clock, 24 hours a day, 7 days a week, 365 days a year system monitoring.  Previously, to get support, critical systems would first need to break before being discovered then reported on and finally addressed, leading to employee down time. Previously, system issues considered less critical or too small were often chosen to be tolerated until the next visit from your support company, leading to decreased productivity.  Now, with Tech Tonics Managed IT Support, these problems are addressed most often times before your business and employees are aware of and affected by them.  As mentioned before, this level of service ensures maximum up-time and therefore maximum business productivity.  Tech Tonics Managed IT Support also results in very predictable month to month IT expenses eliminating the all too common surprise issue which can at times be tough to cover.